2020 UK Choir Residency
Update: Residency Postponed Due to COVID-19
While this residency is postponed for now, plans for a future residency are already in the works.
The Parish Choir of Saint James Church, Charleston will be traveling to Carlisle Cathedral in the UK as choir-in-residence in the summer of 2020. We will be singing daily services in the beautiful medieval cathedral, built beginning in 1122AD. Carlisle lies several miles south of Hadrian's Wall and the Scottish border.
This week-long residency, from July 13-19, 2020, requires funding for our five professional Section Leaders. We also aim to offer financial assistance for other members of the choir who might not be able to afford the full amount. The cost per person is around $2400, which includes flights, air and ground transportation, and hotel accommodation.
The residency is a wonderful opportunity for our choir to connect with the roots of the English choral tradition; a rich musical heritage stretching back many centuries. This tradition also forms the core of our music ministry at Saint James, and the choir is committed to musical excellence.  They will act as ambassadors for Saint James, our diocese, Charleston, and for the Gospel of Jesus Christ. The UK is a much more secularized society than our American South and this residency give us a fantastic opportunity to witness our faith to all who wander in to this 900 year old place of worship (and tourist attraction).
Any amount that you could donate would be greatly appreciated. We thank you for your generosity to this worthy musical and Christian mission.
To find out more about our Parish Choir, and to listen to our singing, please visit our YouTube page .
Carlisle Cathedral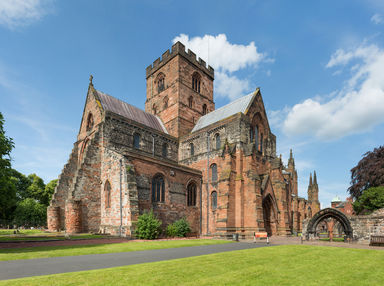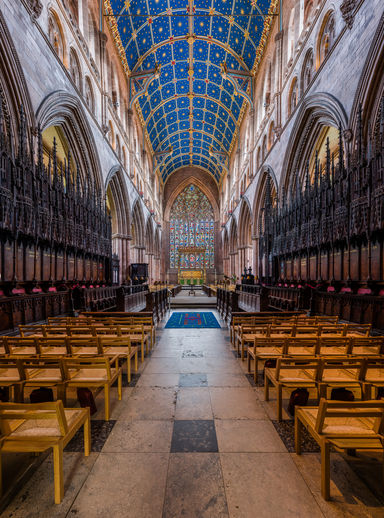 Images By Diliff - Own work, CC BY-SA 3.0, Link